Sunfest Bodybuilding and Fitness Classic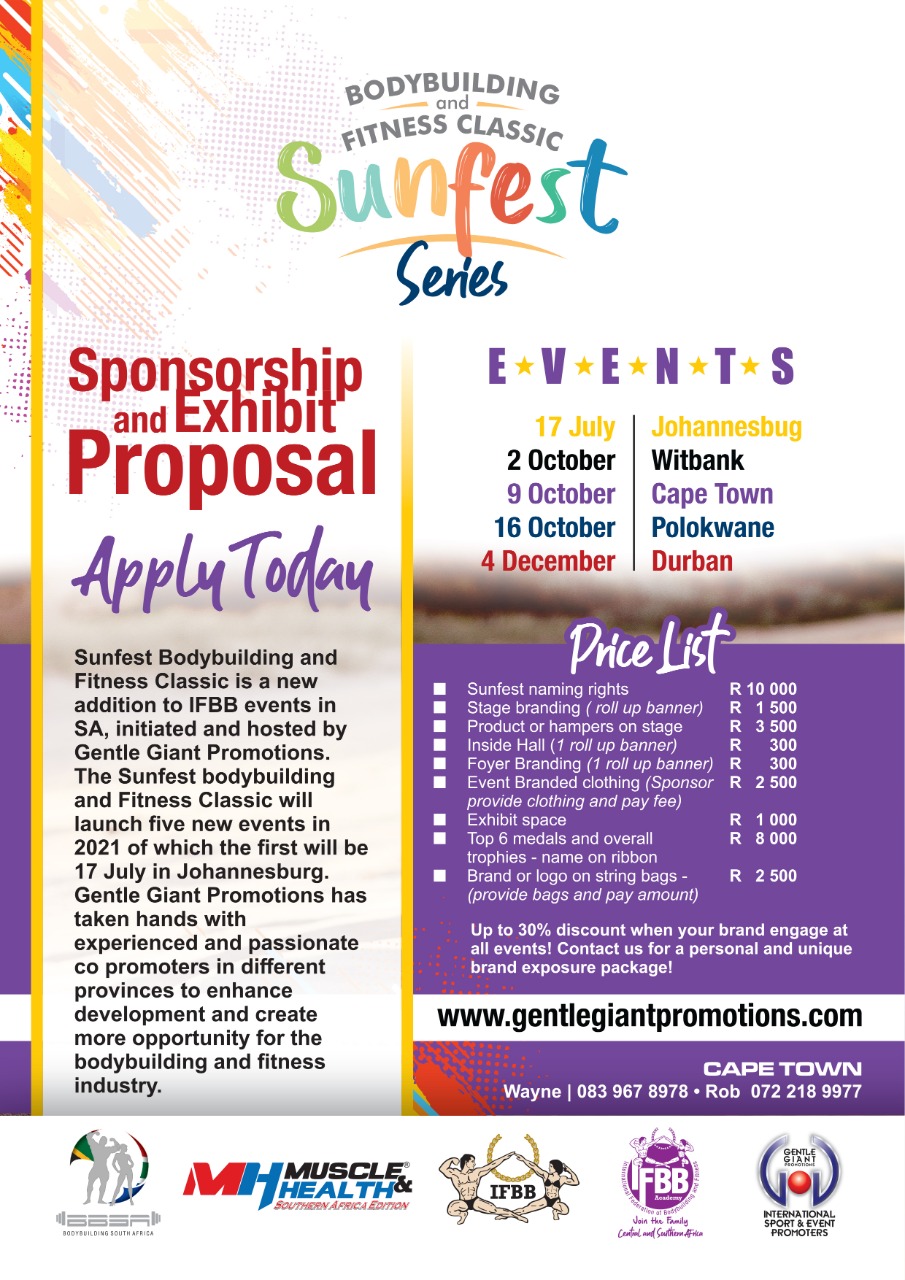 ABOUT THE SUNFEST BODYBUILDING AND FITNESS CLASSIC SERIES
Sunfest Bodybuilding and Fitness Classic is a new addition to IFBB events in SA, initiated and hosted by Gentle Giant Promotions. The Sunfest bodybuilding and Fitness Classic will launch five new events in 2021 of which the first will be 17 July in Johannesburg. Gentle Giant Promotions has taken hands with experienced and passionate co promoters in different provinces to enhance, development and create more opportunity for the bodybuilding and fitness industry.
The Sunfest events will be unique as it caters for up and coming development bodybuilding and fitness athletes as well as seasoned athletes. This event will be hosted in different provinces every year and our goal will always be to achieve a fair and competitive stage, by giving all athletes equal means to compete and give well-deserved recognition for their hard work. These events will also be qualifiers for the annual International Arnold Classic hosted in Johannesburg during May.
The Sunfest events are for the athletes to enjoy their moment on stage. That is what it's all about!
Click on the poster to register online or for more details regarding the event.